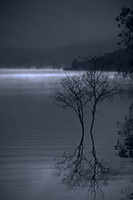 Stunning praise from a respected VAPS judge Paul Robinson
The August competition saw Jim Hancock receive tremendous praise for her image of 'Misty Dawn'.
View Judges comment and Image here
Adobe PDF Reader
Some documents on this site require the free Adobe Reader to view them. You can download it here.

Flash Player
Some images and videos on this site require the free Adobe Flash Player to view them. You can download it here.

Wodonga / Albury Camera Club Inc
Welcome to the Wodonga / Albury Camera Club Website
WACC is a Australian Camera Club located on the border of Victoria and New South Wales on the banks of the mighty Murray River, and comprising members from both sides of the border.
We are an incorporated body in Victoria and come under the Victorian Association of Photographic Societies Inc (VAPS).
We meet on the second Monday of the month at the Boomerang Hotel Complex in Lavington.
The Club activities include competitions, workshops and outings.
Welcome to our corner of the world.

Club emails


WACC Secretary




Comp Entries

______________

Follow us

WACC Platinum Jubilee 1953-2023
This year marks the 70th Platinum Jubilee for the Wodonga/Albury Camera Club!
The Hyphen - 'Through the Viewfinder' Exhibition
On Friday the 3rd of March saw, the opening of our Camera Club's Exhibition 'Through the Viewfinder', celebrating our 70th Anniversary. Held at Wodonga's Hyphen Gallery. Seeing the world through the lens as we celebrates our 70th anniversary. In this exhibition, members share a selection of their contemporary work, celebrating their diverse approaches to photographic technique, composition and subject matter.
The Exhibition will ran until Sunday, the 9th of July.

The March 'Set-Subject - Home' Competition
Use the buttons to navigate to your choice!
March meeting saw the largest turn up for the year, it was great to see.
The Competition winners were:
First Places:
Colour EDIA: Geoff Bayes
Monochrome EDIMA: Pam Milliken
Colour EDI: John Robertson
Monochrome EDIM: Michael Klusacek
Second Places:
EDIA: Helen Bishop
EDIMA: David Skinner - Vickie Cain
EDI: Judy Hofmeyer
EDIM: Nil
Top Right EDIA - Left to right: EDI, EDIMA, EDIM.

WACC 70th Anniversary Dinner
On Saturday the 4th of February at the Albury Commercial Club, members enjoyed a night out to celebrate the occasion. Bert Hoveling from VAPS, and Albury Councillor David Hurley were our guest speakers. Other Guest were our Sponsors Frances and Justin Dallinger from Foto Supplies Camera House, along with Kerry Weymouth (Website sponsor).
Visiting us was Judy & John Barry from the Benalla Camera Club, it was great to have them.
Special entrainment was provided by young Oliver Baitch on trumpet, providing us with his first solo performance.
It was a great turn out and meal, thanks to Brian Paatsch for his organization of this event.




The Colour Collage was controled by Louise Peacock and Helen Bishop, with each month concentrating on one of the colours of the rainbow. This year's colour challenge was such a success in members participation it was pleasing to see.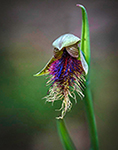 Wildflower Outing
On Sunday the 16th of October members travelled to the Children forrest to take part in photographing our local Wildflowers.

Image on right taken by David Skinner.

A big thanks to David Woolcock and Neville Bartlett for organising this WACC activity and thank you for the members who attended
.