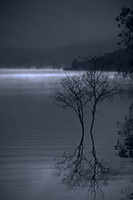 Stunning praise from a respected VAPS judge Paul Robinson
The August competition saw Jim Hancock receive tremendous praise for her image of 'Misty Dawn'.
View Judges comment and Image here
Adobe PDF Reader
Some documents on this site require the free Adobe Reader to view them. You can download it here.

Flash Player
Some images and videos on this site require the free Adobe Flash Player to view them. You can download it here.

Wodonga / Albury Camera Club Inc
Welcome to the Wodonga / Albury Camera Club Website
WACC is a Australian Camera Club located on the border of Victoria and New South Wales on the banks of the mighty Murray River, and comprising members from both sides of the border.
We are an incorporated body in Victoria and come under the Victorian Association of Photographic Societies Inc (VAPS).
We meet on the second Monday of the month at the Felltimber Community Centre in West Wodonga. The Club activities include competitions, workshops and outings.
Welcome to our corner of the world.

Club emails


WACC Secretary




Comp Entries

______________

Follow us

WACC Platinum Jubilee 1953-2023
This year marks the 70th Platinum Jubilee for the Wodonga/Albury Camera Club!
The November 'Set Subject - Book Music or Film' Competition
Use the buttons to navigate to your choice!
The November AGM meeting saw the election of committee members for the next year. (Refer to the Committee page for names). We welcome Wendy Stanford to the Committee and Bill Thompson as our Optic Nerve Editor. (Thank you to Vicki Cain for a job well done).
We had our meeting cut short due to a power failure in West Wodonga.
The Competition winners were:
First Places:
Colour EDIA: D Skinner & Win van Oosterwijck
Monochrome EDIMA: Yvonne Schnelle
Colour EDI: Judy Hofmeyer
Monochrome EDIM: Leanne Wheaton

Second Places:
EDIA: Pam Milliken
EDIMA: David Willis
EDI: Leanne Wheaton
EDIM: Judy Hofmeyer

Top Right: EDIA - Left to right: EDIA, EDI, EDIMA, EDIM.

WACC Road Trip 2023
On Sunday the 29th of October members took part in the annual Road trip involving Yackandandah, Myrtleford and Bright. The main aim of the road trip was to get together socially, whilst exploring opportunities to hone in your photographic skills, in the company of likeminded people who could assist you or inspire you on your photographic journey. Armed with clues, the theme of the ABC television programme "Play School" was worked out with members being required to take seven images fitting into the theme!

A big thanks to Louise Peacock and Helen Bishop or organizing this function.
WACC Chiltern Exhibition

On the weekend of October 21st a successful exhibition was held with over fifty works on display at the Chiltern Court House.
People attended from local, and border communities and as far away as Wagga, Canberra and Gippsland.
$106.05 was raised by gold coin collection for the Athenaeum Museum in Chiltern, who are fund raising for a very important Climate Control System to preserve the artifacts etc. We received a token of thanks from the Museum by way of a hand painted plaque of the Atheneum done by local artist, Lisa Bishop.
Enquires from the community to find out about our club was positive, with interest in coming along to our meetings.

On Sunday the 15th of October some of our members took the opportunity to attend a Zoom Workshop on ICM (Intentional Camera Movement) photography with Stephanie Johnson from the USA. It was a great creative and insightful workshop into the camera techniques and settings used in this creative form of photography.
Below you can see some of here examples.

WACC 70th Anniversary Dinner
On Saturday the 4th of February at the Albury Commercial Club, members enjoyed a night out to celebrate the occasion. Bert Hoveling from VAPS, and Albury Councillor David Hurley were our guest speakers. Other Guest were our Sponsors Frances and Justin Dallinger from Foto Supplies Camera House, along with Kerry Weymouth (Website sponsor).
Visiting us was Judy & John Barry from the Benalla Camera Club, it was great to have them.
Special entrainment was provided by young Oliver Baitch on trumpet, providing us with his first solo performance.
It was a great turn out and meal, thanks to Brian Paatsch for his organization of this event.