Albury Show 2018 Entry Form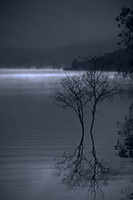 Stunning praise from a respected VAPS judge Paul Robinson
The August competition saw Jim Hancock receive tremendous praise for her image of 'Misty Dawn'.
View Judges comment and Image here
Adobe PDF Reader
Some documents on this site require the free Adobe Reader to view them. You can download it here.

Welcome to the Wodonga / Albury Camera Club Website
We are an Australian Camera Club located on the border of Victoria and New South Wales on the banks of the mighty Murray River, and comprising members from both sides of the border.
We are an incorporated body in Victoria and come under the Victorian Association of Photographic Societies Inc (VAPS).
We meet on the second Monday of the month at the Boomerang Hotel Complex in Lavington.
The Club activities include competitions, workshops and outings.
Welcome to our corner of the world.

email Contact
WACC Secretary

______________

Follow us

Happy New Year from WACC
The WACC Committee would like to extend their wishes of a happy and safe new year to it's members and families!
The December Meeting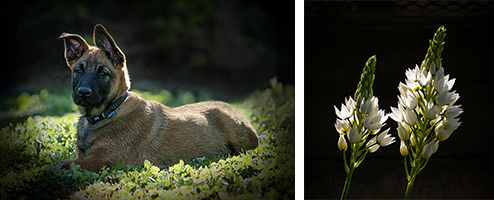 The thirty plus members who attended the January meeting on the 21st enjoyed the cool comfort of our Boomerang Hotel venue.
The main theme was "Nature" photography with all aspects being presented by club member, Neville Bartlett.
Nature is the set subject for the March members competition.
Audio Visuals are an additional feature which some members participate in the making of. The first two of the current series were screened namely "Tasmanian Waterfalls" by Jill Hancock and "How Great Thou Art" by David Willis. The January member's competition entries "Hint of Colour" were shown and winner/merit certificates awarded.

February meetings / outings are:
February 1st-3rd. Falls Creek weekend
February 11th. Meeting Boomerang Hotel @ 7.30pm
February 25th. Sunset Shoot comm. 7.15pm @ Harold Mair Bridge, Dean Street, Albury
The winning images can be seen by clicking the view images button, below.
Use the button above or click on the Current Comp Images link (Left) to view all the place winning images.
The Competition winners were:
Colour Print Advance: Debbie Shepherd
Colour Print: Bill Cleverly
Monochrome Print: Bill Clevery
EDIA: Advance: Helen Bishop
EDI: Bill Clevery

Top, right CP above left to right: CPA, Mono, EDIA and EDI.


The Paatsch Shield Challenge 2018
The Shield this year was a roadtrip in May, from Wangaratta to Rutherglen. The Theme was 'Boorhaman Roadtrip'.
The 2018 Paatsch Shield Challenge and Presentation was hosted by the Wodonga/Albury Camera Club, and held on a day during September at the Wangaratta Club. The Benalla Camera Club took out their first Shield with a one point margin.
The Place winners were:
Best Image: Debbie Shepherd WACC
Merit: David Willis WACC
Merit: Monika King WACC
Merit: Sylvia Baumgarten BCC
Merit: Jen Fawkes BCC
Merit: Linda Bourke BCC
Merit: Mike Bourke BCC
Wodonga/Albury CC President David Willis handing over the shield to Benalla CC President Noel Baumgarten.
Congratulations Benalla on you win, and we are looking forward to next years challenge.

Top of page