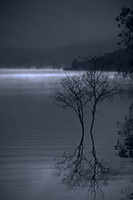 Stunning praise from a respected VAPS judge Paul Robinson
The August competition saw Jim Hancock receive tremendous praise for her image of 'Misty Dawn'.
View Judges comment and Image here
Adobe PDF Reader
Some documents on this site require the free Adobe Reader to view them. You can download it here.

Flash Player
Some images and videos on this site require the free Adobe Flash Player to view them. You can download it here.

Wodonga / Albury Camera Club Inc
Welcome to the Wodonga / Albury Camera Club Website
WACC is a Australian Camera Club located on the border of Victoria and New South Wales on the banks of the mighty Murray River, and comprising members from both sides of the border.
We are an incorporated body in Victoria and come under the Victorian Association of Photographic Societies Inc (VAPS).
We meet on the second Monday of the month at the Boomerang Hotel Complex in Lavington.
The Club activities include competitions, workshops and outings.
Welcome to our corner of the world.

Club emails


WACC Secretary




Comp Entries

______________

Follow us

The November Set-Subject 'Still Lide' Competition
Use the buttons to navigate to your choice!
The Competition winners were:
First Places:
EDIA (Colour): David Skinner
EDIMA (Monochrome): David Willis
EDI (Colour): Robin Elloit
EDIM (Monochrome): Michael Klusacek
Second Places:
EDIA: Louise Peacock
EDIMA: Win van Oosterwijck
EDI: Judy Hofmeyer
EDIM: Judy Hofmeyer
Top Right EDIA - Left to right: EDIMA, EDI, EDIM.


The Colour Collage
The Colour Collage was controled by Louise Peacock and Helen Bishop, with each month concentrating on one of the colours of the rainbow. This year's colour challenge was such a success in members participation it was pleasing to see.

Wildflower Outing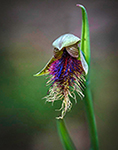 On Sunday the 16th of October members travelled to the Children forrest to take part in photographing our local Wildflowers.

Image on right taken by David Skinner.

A big thanks to David Woolcock and Neville Bartlett for organising this WACC activity and thank you for the members who attended
.

Dean St Photo Walk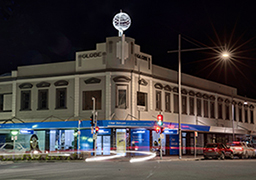 On Tuesday the 20th of September members enjoyed a night out walking down and photographing areas of Dean St and the Railway Station here in albury.

It was a great turn out, with the weather being mild and kind.

Thanks to Debbie Shepherd for the photos below
The image on the right (The Globe Hotel) by David Willis.

A big thankyou to David Woolcock who was in charge of this outing.



The 2022 WACCC and BCC Paatsch Shield Challenge
The Benalla Camera Club took out the Paatsch Shield this year with the results recieved and Shield hand over at a special presentation at the The Old Town & Country Tavern in Wangaratta.
The Competition winners were:
Merits:
Sharon Alston
Geoff Bayes
Jill Hancock
Bern Clancy
Joe Burke
Susan Thompson
Best Image:
David Skinner




BCC President Mark Tylinski accepts the Sheild from WACC President David Woolcock

Best Image Winner David Skinner recieves his award from BCC President Mark Tylinski


Top of page