Upcoming Competitions
View or download
2014/15 Programme
-----------------------------
Enties Due two months prior to the meeting
Monthly Meeting Roster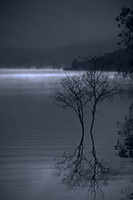 Stunning praise from a respected VAPS judge Paul Robinson
The August competition saw Jim Hancock receive tremendous praise for her image of 'Misty Dawn'.
View Judges comment and Image here
Adobe PDF Reader
Some documents on this site require the free Adobe Reader to view them. You can download it here.

Welcome to the Wodonga / Albury Camera Club Website
We are an Australian Camera Club located on the border of Victoria and New South Wales on the banks of the mighty Murray River, and comprising members from both sides of the border.
We are an incorporated body in Victoria and come under the Victorian Association of Photographic Societies Inc(VAPS).
We meet on the second Monday of the month at the Boomerang Hotel Complex in Lavington.
The Club activities include competitions, workshops and outings.
Welcome to our corner of the world.

email Contact
WACC Secretary

______________

Follow us
The April Meeting - 'Open Subject
A great turn up of members for a great April meeting. Our Judge Ron Speed which is the VAPS and APS President attended and was greatly appreciated for his informative critique of the competition images. After the competition he gave a five point talk on judging images which was well received. This was followed up by an AV presentation of some of his work which was nothing short of stunning which wowed his audience. Our Audio/Visual section saw presentations from Jill Hancock, and Wendy Stanford.

Last night was our last farewell to two of our valued and fond members John and Denise Organ, who are moving up north and thankfully, will remain long distant members of the club and we will be fortune enough to continue to received and view their EDI images in our competitions. While at the club John has introduced the 'John Organ Style' of photography, of which some have been brilliant. Denise, well we have seen her photography grow to a very high standard. When she came to Albury she was a casual photographer, and came along to our meetings to support John and turned into a very keen and confident photographer in her own right.
Due to Ron's visit our Photographic Challenge 'Water' has be held over until the May meeting, so it will give members a chance to enter images if they haven't already.

Members are reminded that next month due images are for Set Subject 'Food - picked, packed or processed' which is the start of the 2015/2016 competition year.

Congratulation to the winners and place getters for the competition!



Use the button above or click on the Competition Images Tab to view all the place winning images.
The Competition winners were:
Colour Print Advance: David Woolcock
Colour Print: Patsy Clevery
Monochrome Print: Garry Pearce
EDI Advance: David Woolcock
EDI: Sue Zimmer
Top, right Monochrome, above left to right: Advance CP, CP, EDIA and EDI.

WACC Road trip - Sunday 15th March
A roll-up of 28 for the road trip on Sunday met up at Bunnings in Wodonga and headed down the track to Yackandandah, Myrtleford and Beechworth capturing the required images along the way.
The weather couldn't have been better, and everyone enjoyed the day out which took around a lazy 5 hours for some and longer for others.
The winners were: Denise Organ, Vicki Cain, Brian Paatsch, Sharon Alston and David Willis.
Some images are available for viewing on the Outings page.
The assembly at Bunnings before the start, and right: Denise checking that shot
Lake Hume - Landscapes & Shapes - 17th November 2014
Recently a group from Camera Club attended a workshop and BBQ dinner out at Lake Hume. The weather was fine and there was a promise of an excellent sunset. First order of business was to start everyone using AV where you control the aperture and also lifting your ISO. What this achieves is that you control two sides of the triangle to get good shots - speed, aperture & ISO. For most Landscapes we want a deep depth of field so Aperture was set between F8 through to F16 and ISO was fixed at ISO 400 for a start. As the light faded the speeds started to drop so this is why you need to use a (very sturdy) tripod and a remote control.
For those with very modern camera a bodies you can lift the ISO to up around the 1600 mark without generating a great deal of digital noise. We also practiced using Variable ND filters held over the lens to extend the time taken for the shot. Apart from one mishap where an 82mm ND filter was smashed (lens was OK) and a bit of bark was shredded off the photographer but she was OK after being patched up.
I hope everyone managed to get some good shots as I chimped a few as we looked at some of the results that night. Hopefully some will even be entered in this month's Open competition.
Photos coming to the Outings Page soon!
Cheers, David G Woolcock
Chiltern Wildflower Outing
It was superb weather and what better way to spend a day than in the bush amongst the wildflowers taking photos and enjoying the day with fellow members.
14 of us showed up and travelled into the bush, and then went in different directions at the Honeyeater car park to capture that shot!
We assembled back at the car park around lunch time to have a cuppa and discussion together before departing for home.
Top of page