Wooly's Page
Tripod Selection by David G Woolcock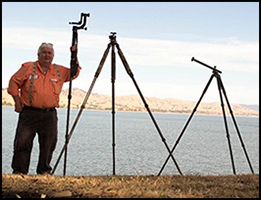 I have been taking photographs (snapshots) for the past thirty odd years but have only seriously taken the steps to improve my photography about five years ago. Gradually I have upgraded my kit as I learnt more much of it on the old suck it and see principle. I now do a lot of research before I buy anything now to avoid costly mistakes.

Never has this been more apparent than in my tripod selection as I have purchased and discarded or sold nearly ten tripods in the last ten years as they were not suitable for the purposes in which I use them. I never really studied what different sorts of tripods or tripod systems were available before and just purchased them based on price. My criteria did not include the size, weight and portability.
I never gave much thought when I bought a $50 tripod then mounted $2,500 worth of gear to support it then expected to take professional grade landscape shots. At the other end of the scale there is no point in buying the most heaviest and expensive tripod & head if I am not prepared to cart it to where it is needed so you will end up on making some compromises. Read the full article here.
National Geographic Complete Guide to Photography
This excellent artical is by courtesy of National Geographic
Creating a photograph requires only the single act of pushing the button that triggers the shutter, which is a moving curtain that lets light fall on the digital sensor for a set length of time. Everything else is preparation and internal mechanics. Photography, in other words, can be 99 percent anticipation and 1 percent action. The parallel between a photographer and a hunter, in which the trigger pull is analogous to the push of the shutter button, is obvious. Both shoot. But a hunter sends out a missile; a photographer draws in reflected light. He or she must make an artistic calculation beyond simple aim. Modern digital SLRs, increasingly user-friendly, allow photographers to concentrate more on that aesthetic than on mechanics. Read the full article here.
The Age Clique Photographers' Association,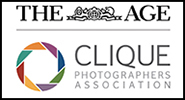 November 26, 2013: Are you keen to indulge your passion for photography? Then come and join The Age Clique Photographers' Association, a brand new photographic community launched this week by The AGE that's designed to challenge, support and reward photographers of all ages and skill levels.
If you have a hankering to join a community of like-minded people and want to indulge your creative photographic side, Clique is what you've been looking for.
Every month, members of Clique will be given a photographic challenge from the photo editors at The Age, with different topics designed to let you display various skills, with the winning photos to be published in The Age on the last Friday of each month.
In addition, Clique members will also get special access to feedback and portfolio reviews with The Age's team of award-winning photographers, as well as discounts on photographic equipment and entry to special events thanks to Clique principal partners Canon, Digital Camera Warehouse and Adobe. Read the full article here.
Top of page